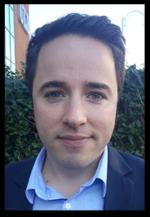 Biography

David Houssart was born in 1985 in La Louvière. After studying Latin and modern languages, he undertook two courses: the first in French literature and the second in business management.
He then joined the Free University of Brussels in 2016 in the physics department, then the OPERA photonics unit as administrative and financial manager.

His functions

David manages all sources of funding for the OPERA Photonic group.
Together with Simon-Pierre Gorza, he also handles the administrative tasks of the unit.
He is in charge of welcoming all new researchers and other staff members.

PATGS representative in the faculty council of the Polytechnic of Brussels since 2019.
Updated on November 3, 2021